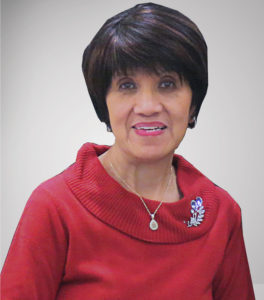 They say that when God closes a door, he opens a window. When Emily de Guzman's husband, Rod,lost his job of 24 years, it was devastating, but it also opened new possibilities. He was inspired and thought about getting the family together to put up a small business. Emily had 25 years of experience in the optical business, and made connections with major optical suppliers, so they came up with plans of opening their own optical dispensary.
The problem was that neither of them had a clue about running a business. So, they decided to take some business courses at the Manitoba Business Centre, and learned about all the factors to consider when starting up your business, like capital (money/finances), location, licensed personnel, securing inventory, and many more. The process was not without obstacles, however, they worried about securing a loan, and about staying competitive in a field populated by plenty of competitors who were already established.
However, armed with a good business plan, the support of their family, plenty of prayer and hard work, it has been 15 years since they started, and looking back, their business has grown tremendously. Their two children, Rob and Romy, are an integral part of the business as well, after finishing their Ophthalmic Dispensing and contact Lens Courses. Horizon provides excellent customer service and excellent quality products, and are well known and loved part of our community.
If you have a desire to start your own business, here are some of their words of advice. "Think and know what business you would like to do. Take some courses. Have the product knowledge. Do your homework! Sell goods that are high quality! Be competitive! The most important thing is being honest in all your dealings! Give the best customer service!"
Emily De Guzman – Horizon Eyecare