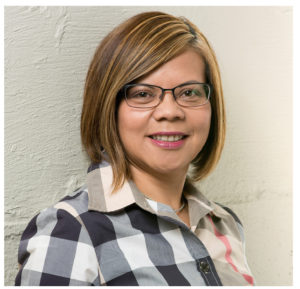 1. When did you start your business?
I started in the real estate business in 2012 as a Mortgage Professional with Centum Above All Financial Inc. Working with clients and realtors naturally led me to finally take the big step. Finally, I became a licensed realtor this year. I am confident that my experiences provide a more robust level of expertise than had I become a realtor before learning the financial side of the transaction.
2. What were the steps you took to start your business?
After working independently as a Mortgage Professional for over five years, I enrolled in the MREA real estate
course. I am fortunate to work with an award winning, experienced Realtor®, who is a valued partner, as well as mentor. Together we represent local home builders and the resale market. The decision to go with Coldwell Banker Preferred Real Estate, a global brand, provides me the best marketing in the industry and assistance in achieving my goals as well as developing a customer service model that best serves my clients' needs. In additional to all of this, I have reached out to the public and offered my expertise on all sides of the real estate transaction to help people find their home.
3. What is the hardest part about running a business?
Managing time demands that clients understand all they need to know when purchasing their home. I make sure that I am never too busy to answer questions and address concerns when being trusted with people's largest lifetime investment.
4. What is the most rewarding thing about running a business?
Working in a business that is emotional for my clients, the greatest rewards are the smiles, hugs and tears of happiness. Receiving referrals from happy clients helps me grow my business and affirms that I am doing
things well.
5. What pushed you to start your business in the first place?
I always believed that being self-employed is my key to financial freedom. Working in a business that allows me
to help others has made this process so rewarding.
6. Any challenges you had to overcome starting/developing your business?
Challenges in life will always be there. Some come from a client's situation, some are from market availability and
some come from changing industry regulations. My experience has taught me to address each one as they come
and find a solution that best suits everyone's needs.
7. Where do you see your business in the next 5-10 years?
Growing of course! Having a successful and sustainable base of happy referrals, perhaps branching out into commercial real estate or even a brokerage. Time will tell. I work with a clientele that are often new to Canada and I will create a business plan that incorporates their needs with my future plans.
8. A business is a difficult thing to build and maintain. What helped/grounded you throughout this process?
The key in this business is relationships. Be real. People can easily discern if business is all you want from them. If you are a passionate realtor, they can see that too. Being a homeowner myself and having a family, I understand
my clients' concerns when making a big decision in their lives. Keeping it real and acknowledging all who helped
me to get where I am today. The people that encourage me daily, and my clients who place their trust in me.
9. What is the most important thing you have learned throughout the business-building process?
The importance of communication and understanding that this is an emotional process for my clients. To build my
business, I must never lose sight that my objective must always be to put their needs first. The business will come.
10. Any words of advice/wisdom to anyone who is hoping to start a business of their own?
Don't be afraid to step out and follow your dreams. Do it thoughtfully, with careful planning, and make sure to
surround yourself with people that are aligned with your goals.